---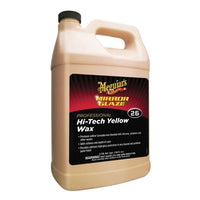 Provides ultimate high gloss protection to any previously cleaned and polished paint finish.
DIRECTIONS:
1. Shake well.
2. Apply in the Shade on a cool surface.
3. Apply to one section at a time.
4. Using light pressure, spread product evenly over surface.
5. Use overlapping strokes to ensure adequate coverage.
6. Allow product to dry to a haze.
7. Use a fresh terry cloth to wipe off residue and then turn over to clean portion of towel for final wipe.